Ask a Question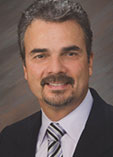 8899 University Center Lane
Suite 245
San Diego, CA 92122

About Dr. Eshom
Without charging high prices you get the best smile. With one-patient-at-a-time service, we provide excellent treatment. Dr David Eshom, is nominated Best San Diego Dentist every year.
When you visit our office, we will have already prepared for you. Dr. Eshom and our team designed the practice for patient comfort and peace of mind along with precise, safe, and highly effective clinical dentistry. You will not be rushed, and we will respect your precious time. Dr. Eshom knows the invaluable importance of the patient-doctor relationship. He sets aside an hour to talk and take photographs with a new patient. He then thoroughly evaluates his or her oral health, and discusses at least two treatment options. Know also that after we provide you with the information you need to make informed treatment decisions, everyone on our staff will respect your choices.
Dr. Eshom and his team love what they do every day which is help patients become or stay dentally healthy in the most understanding, comfortable and gentle way. Dr. Eshom has over 30 years of experience and is one of the few dentists in the world that is credentialed in cosmetic dentistry by the American Academy of Cosmetic Dentistry (AACD.com) He is the only dentist in the world that is a Top 1% Elite Invisalign Provider and credentialed in Cosmetic Dentistry. He has lectured internationally, written articles in prestigious dental journals and has appeared on numerous TV and radio programs as an expert in his field. Above all that, he is caring and gentle and wants his patients to be provided with the proper dental information to make decisions for their dental health and beauty.



Mission Statement
We value and appreciate each and every one of our patients. Our goal is to enhance the health and beauty of your smile through the miracles of modern dentistry. Through continual education and dedication to quality, we will offer state-of-the-art dentistry with precision, excellence and caring. We will work hard, have fun, and provide such exceptional comfort and service that our patients will enthusiastically refer their family and friends.