2275 Rio Bonito Way
Suite 220
San Diego, CA 92108
About Dr. Breister Ghosh
Diana Breister Ghosh, M.D., board certified by the American Board of Plastic Surgery, is an expert in Cosmetic Surgery. She is a member of the American Society of Plastic Surgeons and the San Diego Plastic Surgery Society.
After completing her undergraduate studies at the University of California, San Diego, Dr. Breister Ghosh attended Medical school at the New York Medical College, where she first began specialized study in innovative techniques of body contouring. She received her training in plastic, aesthetic and reconstructive surgery at the University of Southern California, Los Angeles and upon program completion, due to outstanding performance, was honored with a position on the clinical faculty at USC and the City of Hope Cancer Center.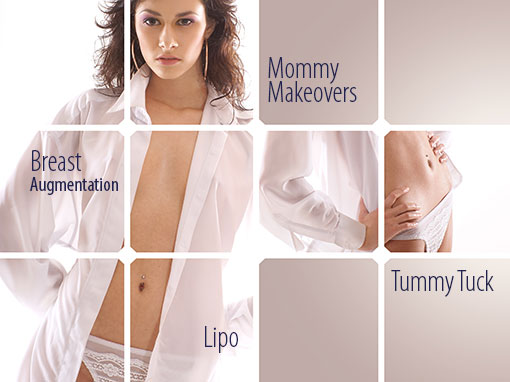 In 2002, Dr. Breister Ghosh returned to her native San Diego, where she established a flourishing practice in aesthetic surgery, cosmetic and reconstructive procedures. Her specialized services include breast augmentation (including silicone breast implants), breast lift (mastopexy), tummy tuck (abdominoplasty), brow lift, and face/neck lift.
Dr. Breister Ghosh is recognized as an expert in state-of-the-art surgical body modification, body contouring and soft tissue sculpting following bariatric and major weight loss surgery. Additionally she excels in performing specialized facial procedures that help restore skin and aid in reducing effects of aging without surgery including laser facial resurfacing and Botox®. Dr. Breister Ghosh is highly skilled in the art of working with cosmetic and dermal fillers, such as Restylane®, Perlane®, Juvederm™ and Artefill®. In addition to her expertise in cosmetic procedures, she is skilled in performing reconstructive procedures for patients with breast and skin cancer.
Dr. Breister Ghosh knows that working with someone you trust is a key factor in successful cosmetic surgery. She helps her patients enhance their lives through a variety of aesthetic surgery procedures as she focuses on healthy, beautiful and natural-looking outcomes.
We work hard with your insurance to every qualified payment. You should always contact your insurance company to get confirmation before doing any procedure. We also work often with Care Credit and take most major credit cards. There are also other payment options for those who qualify. Contact us if you have any questions.
619.822.1667